In this article, we are going to learn how to install Ubuntu 22.04. The latest version of the Ubuntu operating system for desktop PCs and laptops, Ubuntu 22.04 comes with new security and maintenance updates.
System Requirements2 GHz dual-core processor
4 GB RAM (system memory)
25 GB of hard-drive space (or USB stick, memory card or external drive but see Live CD for an alternative approach)
VGA capable of 1024 x 768 screen resolution
Either a CD/DVD drive or a USB port for the installer media
Internet access is helpful [optional]
Download the Ubuntu
So first of all you have to download Ubuntu 22.04 from the official website. It depends on whether you want to download the LTS version or a normal new one.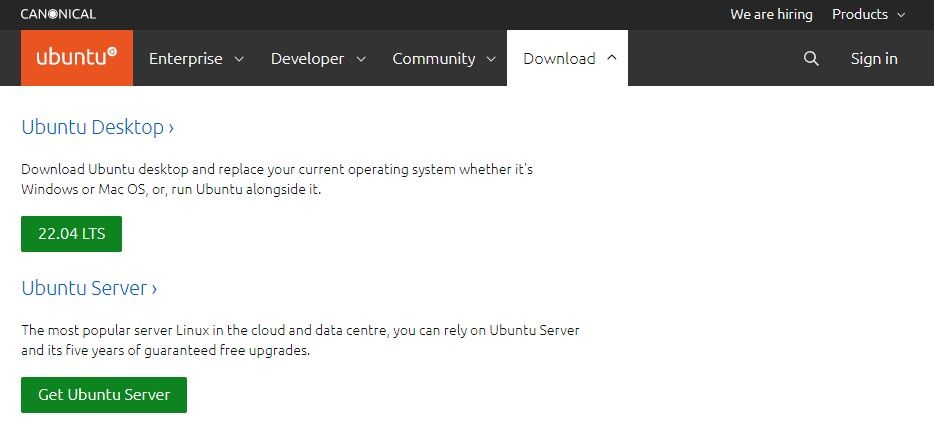 Make Bootable USB Drive
After downloading the ISO image of Ubuntu 22.04, you have to make a bootable USB drive. So you can install Ubuntu on your laptop/PC. So you can make the bootable drive using third-party applications or you can also make it by the terminal in the Linux distro.
Third-party Applications
Rufus  [Download from here]
balenaEtcher or many more. [Download from here]
Install Ubuntu 22.04
So first of all boot your bootable USB or flash drive in your system. There are many ways to boot your USB drive as the first boot device. You have to change some settings in BIOS. After booting your USB drive you will get the welcome window. Here you have to choose the Language and method that you want to install or use a Live mode.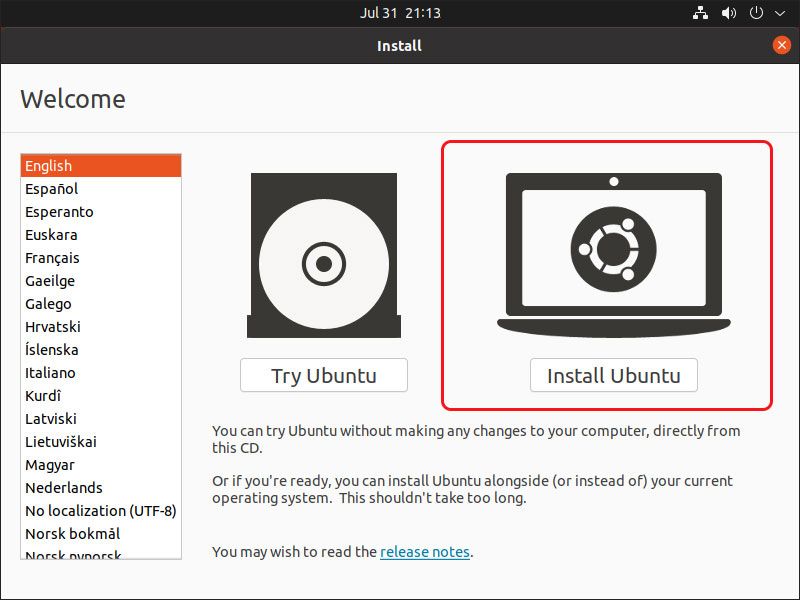 Keyboard Layout
Here you have to select the keyboard layout that you want. By default English US layout is selected.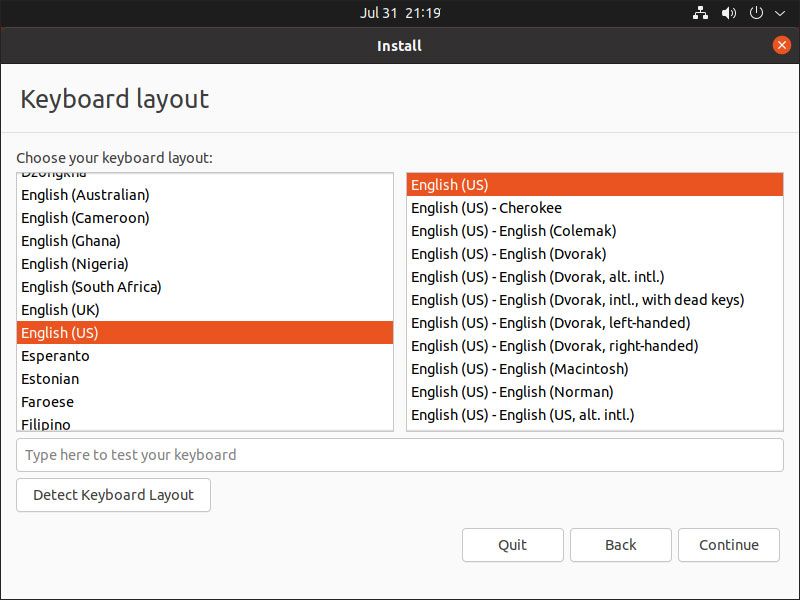 Update and Other Software
This is the important step when you will install Ubuntu on your desktop or laptop. You have to select the Normal installation option here. And if you have fast internet speed then you can select the checkboxes below other options.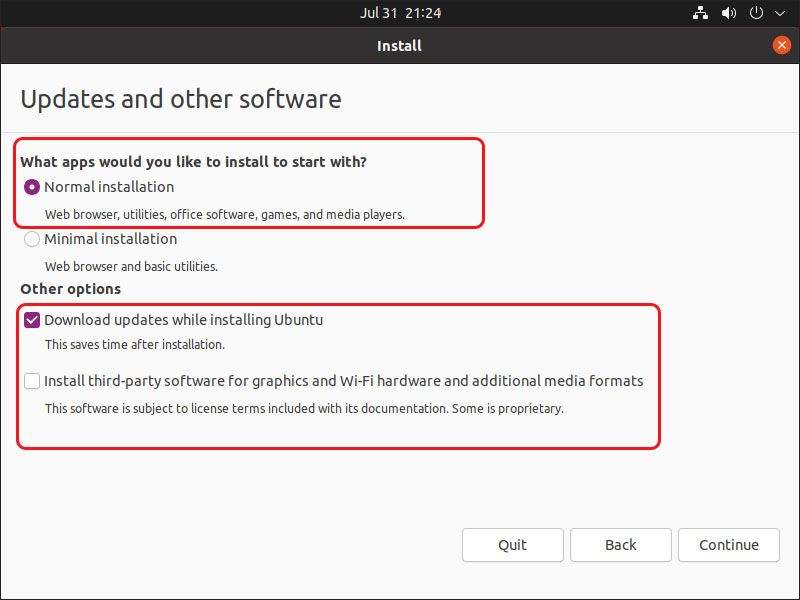 Installation Type
If you want to install Ubuntu in your System first time then you will get the message like no OS detected. And here you have to select the first option then all required partitions will be created automatically. Otherwise, if you want to create manually then you have to select the second option here. I am choosing the first option in this article.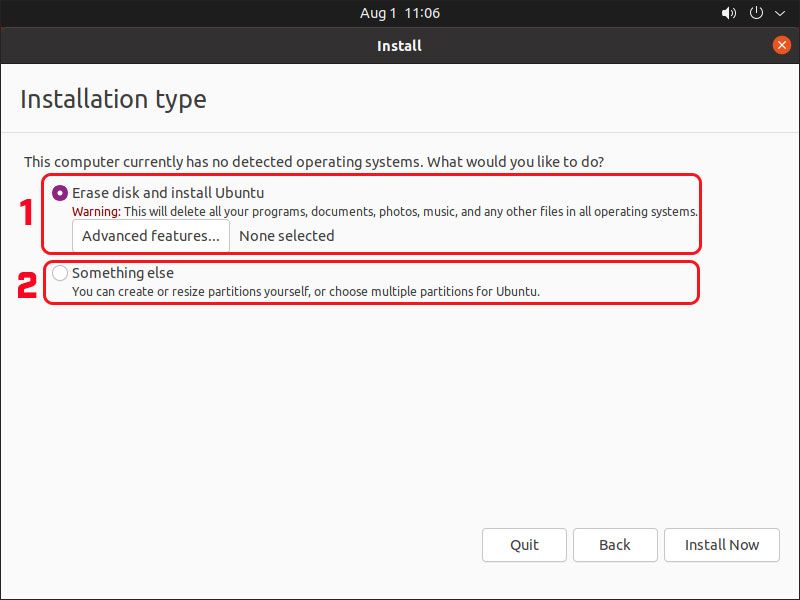 Save the Changes
Now you have to verify the changes and click on Continue to make these new changes on your hard disk.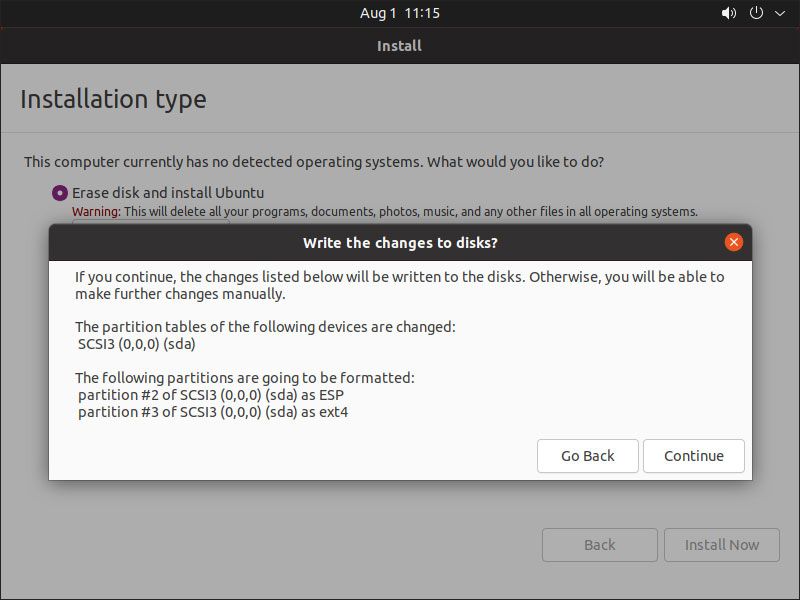 Location
Now here you have to set your location. According to your region, you can select your location.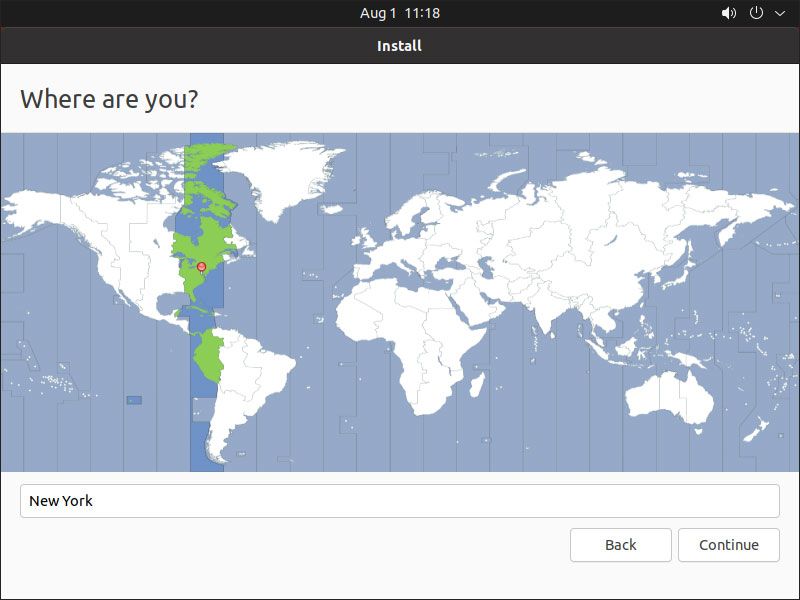 Create New User
Now here you have to enter the username, hostname, password, etc. And then click on Continue.
Now your installation is started. You have to wait for some time while your installation is completed.
Installation Complete
In the end, your installation is completed. Then you have to click on Restart Now option.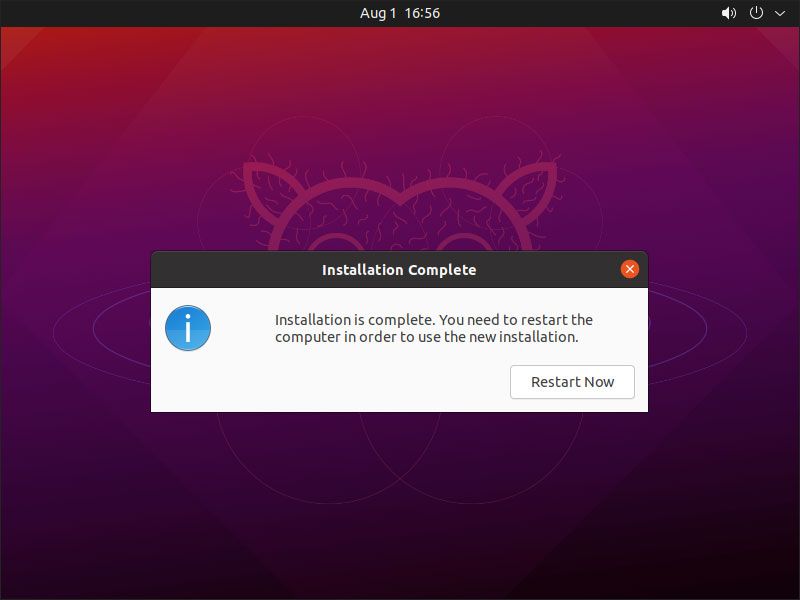 Conclusion
Ubuntu is the most popular Linux distribution. It is easy to install and also easy to use. Ubuntu is also available in different desktop environments. You can use it as you want. Ubuntu installation is the same for all other Ubuntu-based distros.
If you have any questions, feel free to leave a comment.